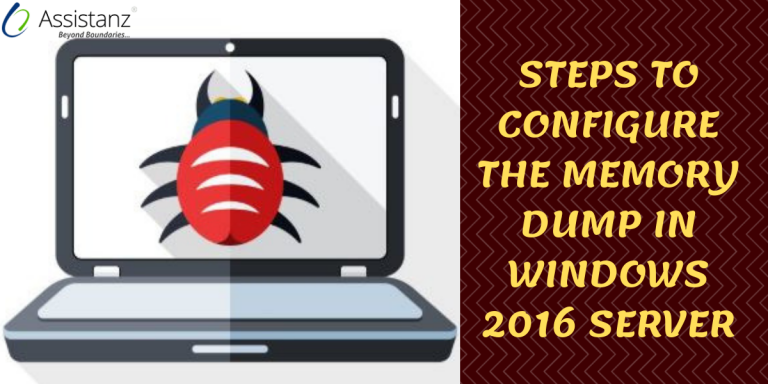 Steps to Configure the Memory Dump in Windows 2016 Server
In this blog, we will show you the steps to configure the memory dump in windows 2016 server.
REQUIREMENTS
CONFIGURE MEMORY DUMP
Login into the Windows 2016 VM and Right-Click the start menu then select system.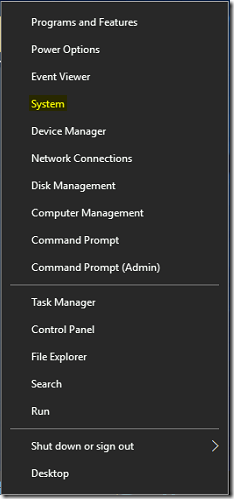 Click on the Advanced System Settings.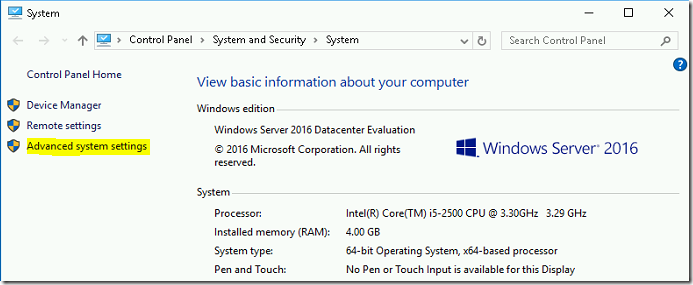 Under startup and recovery, click on settings.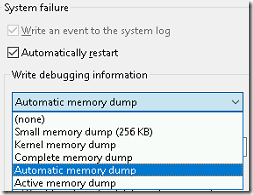 Change the type to Kernel memory dump from the drop-down menu.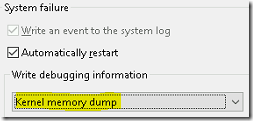 By default, crash dump file will be available in windows root folder (%SystemRoot%\MEMORY.DMP)

We can change the dump file path to E:\Dumpfiles folder for this demo.

You can also select whether the dump file should be overwritten or not by selecting Overwrite any existing file. Also, we can disable the automatic deletion of dump file during low disk space using Disable automatic deletion of memory dumps when disk space is low option.
Thanks for reading this blog. We hope it was useful for you to learn to configure memory dumps in windows 2016 server.