Mobility
Today everyone is excited about using mobile apps in their smartphones and their addon lifestyle gadgets. Get ready to take part in this excitement by partnering with AssistanZ. We help you in transforming your ideas to prosperity by taking care of all the complexities related to building a stable and user friendly mobile app.
Engage with us to build your own mobile app or enhance your web apps to mobile platforms as well. Realize your dream product step by step. Build attractive and user friendly Graphical User Interfaces.
Write clean and manageable lines of software codes. Check and measure for the right software quality. Build exciting new features to your mobile app. Ensure that your app is exciting your customers all the time.
Make your app available for everyone to download & enjoy. Integrate working software modules to a deliverable software.
"Here are some of our latest work on Mobile App"
Giveback360
Philanthropy based Application
GiveBack360, Inc. is the new social network for fundraising. We're a San Diego-based startup that has developed a cloud-based technology platform that blends for-profit strategies with non-profit fundraising. The features of the system are devoted to supercharge giving by tying fundraising to purchases, aligning local businesses as partners within their communities, and connecting individuals to the schools and nonprofits they support.
Salus Controls
iOT Application
SALUS Controls is an engineering design and brand distribution company providing energy control solutions to professional market channels throughout Europe. AssistanZ build the smartphone based apps to control the thermostat devices easily from the user's mobile phones. Users could control multiple thermostats and even customize user preferences from a variety of options and modes available via the app for each of these thermostats.
Life Guidance
Lifestyle Application
The Life Guidance & Inspiration App gives you instant and easy access to spiritual direction and support. It equips you to live with greater awareness and make conscious choices. It helps you to fulfill your potential and live your life with more joy and spiritual purpose. The app is made up of Challenge and Inspiration cards. You select your cards from the card layouts on the screen. You have a completely free choice of card – this means it is your intuition which is guiding you to pick the 'right card'. And this is why the readings are uncannily accurate and appropriate to your current circumstances.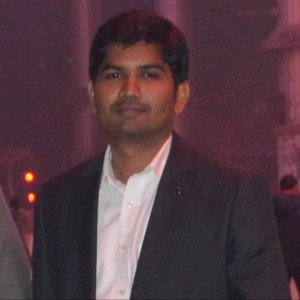 Amal Ranjith