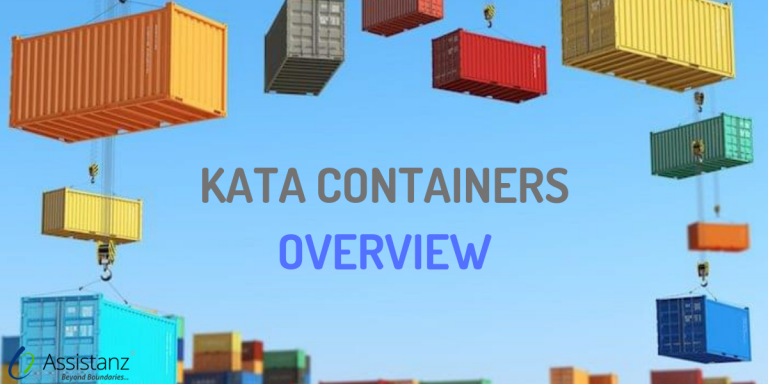 Kata Containers Overview
In this blog, we will share an overview of Kata containers Overview and its functionalities.
WHAT IS MEAN BY KATA CONTAINERS?
Kata containers is an open source project which provides lightweight virtual machines that will perform like containers.
In other words, It provides the container agility in VMs.
Unlike VMs, containers are smaller and faster which scale up in a matter of seconds.
When comes to security, containers are not considered as a secure as VMs.
VM applications are running in an isolated mode whereas containers are running in a shared mode which leads to security and privacy concerns.
Kata Containers are trying to overcome the security and performance issues.
KATA HIGH-LEVEL ARCHITECTURE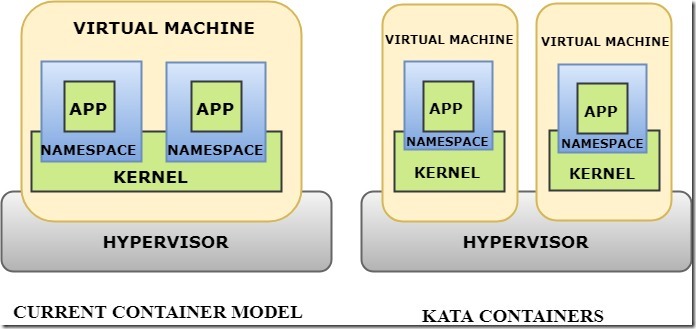 As the current container model, It has shared the kernel with the isolated namespace.
But whereas in kata containers, each container is hypervisor isolated which like secure VM.
It improves the security and performance of the container.
This Kata containers model will provide dedicated namespace for each tenant in an isolated environment.
KATA ECOSYSTEM
Kata container projects are combination of two existing open source projects named Intel Clear containers and Hyper runV.
These two technologies will help KATA to provide speed and security.
Intel Clear containers are focusing on the performance and enhanced security. They are planning to boot the KATA containers less than 100ms.
Hyper runV will take care of CPU architectures and hypervisor types.
This will eliminate the difference between containers and VM's.
EXTERNAL LINKS
https://github.com/kata-containers/community
https://katacontainers.io/docs/kata-containers-1pager.pdf
https://github.com/clearcontainers/runtime
https://github.com/hyperhq/runv
Thanks for reading this blog. We hope it was useful for you to know about the next level of container model in the IT industry.