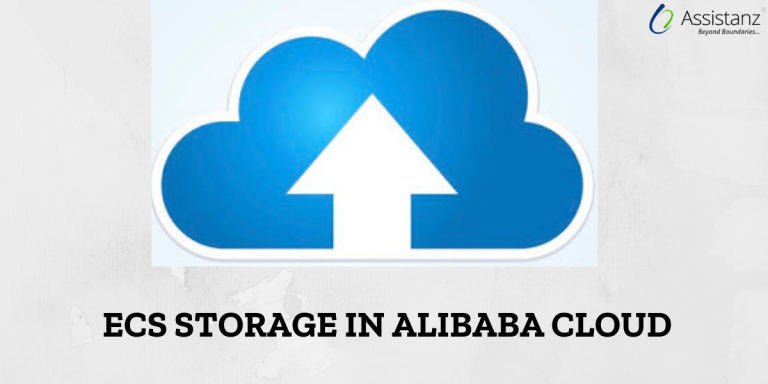 In this blog, we will explain to you the basics concepts about ECS storage in the Alibaba cloud.
CLOUD DISK IN ALIBABA CLOUD
In Alibaba cloud, ECS uses cloud disk as the System and Data disk.
The cloud disk is based on the Apsara Distributed File system (Pangu) with three redundant copies stored separately on different physical servers under different switches.
It provides high data reliability also it supports disk mount & un-mount.
Currently, there are two types of cloud disks are available in the Alibaba Cloud Environment. They are Ultra Cloud Disk & SSD Disk.
It does not support cross-zone mounting.
Cloud Disk can be mounted to only one instance at a time. Users can decide to release the disk along with the instance (or) not.
SSD Vs ULTRA CLOUD DISK
Cloud disk will have maximum IOPS, throughput and Access latency compare to ultra cloud disk.
Solid State Disk will be mainly used for medium and large relational databases.
Ultra cloud disk will be used mainly for Small DB's in the development and testing environment.
STORAGE DISK SNAPSHOT
ECS disk snapshot is a copy of the data on the disk at a certain time. In can be stored in OSS (Object Storage Service)
Snapshot is a very useful feature in ECS.
Users can use automatic task policies to create snapshots automatically.
The system disk snapshot can be used to create a custom image file. The image file can be used to quickly create a duplicate ECS instance.
Data disk snapshots can be used to create a new disk containing exactly the same data.
HOW ECS CLOUD STORAGE SNAPSHOT WORKS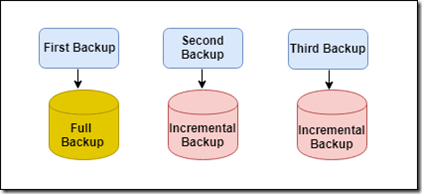 The first snapshot will be the complete backup of the data.
Only the changes will be added in the second snapshot.
In the third snapshot, only the changes that are done after the second backup are included.
Changed parts are indexed with application numbers.
ECS DISK IMAGE IN ALIBABA CLOUD
ECS disk image is a template that includes pre-installed software and related configurations.
There are three types of images are available in the Alibaba cloud environment. They are System Image (Public Image), Marketplace Images and User-defined (custom) Image.
System Image – Alibaba cloud provides the mainstream distribution of Windows and Linux.
Marketplace Image – It has some software (or) value-added services that are pre-installed on this image.
User-defined (custom) Image – It can be created from the system disk snapshot of ECS instance. This image can be used to create massive replications of such ECS instances.
REFERENCE
https://www.alibabacloud.com/help/doc-detail/25383.html
Thanks for reading this blog. We hope it was useful for you to learn the basic ECS storage concepts in the Alibaba cloud.