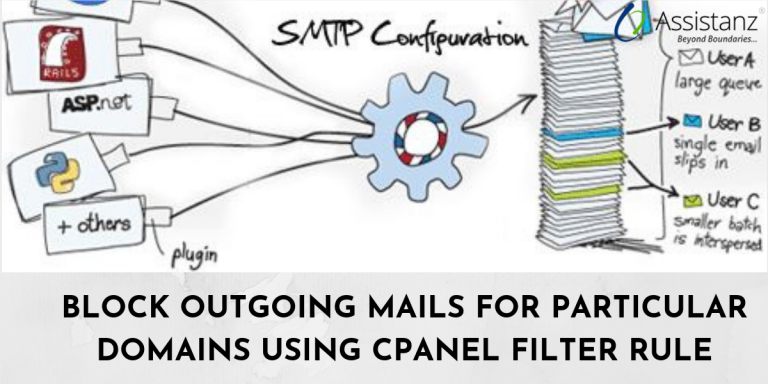 We can block outgoing mails for one particular email account or domain using the cpanel filter rule.
Steps to disable mail for particular Domain
Cpanel Default filter file. /etc/cpanel_exim_system_filter
1. Copy the cpanel filter file, using default can be replaced on future cpanel update.
cp -rp /etc/cpanel_exim_system_filter /etc/cpanel_exim_system_filter_EDITED
2. Set the copied cpanel filter file on exim configuration file.
vi /etc/exim.conf
Find the line — > system_filter = /etc/cpanel_exim_system_filter
Replace it with — > system_filter = /etc/cpanel_exim_system_filter_EDITED
3. Paste this rule on the bottom of the filter file.
if first_delivery
and
$h_from: contains "@DOMAIN_NAME"
then
fail text " Sorry You are not allowed relay emails from the server."
seen finish
endif
Replace the word "DOMAIN_NAME" with the exact domain name to which you want to disable outgoing mail.

4. Restart exim to take effect of new settings.
/scripts/restartsrv_exim
You can use this filter rule to block both incoming and outgoing mails for particular domain.