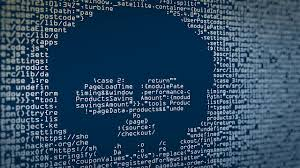 In this modern digital world, online business is growing more day by day. Business meetings, Banks, Shopping, Games and Entertainments etc. are running through a browser carried over 0s and 1s. As a business owner, is there anything disturbs you like when your client says they are seeing 'Your Website is Hacked' content in the website. We, the AssistanZ Networks (AN) stop those kind of situations arising to our clients.
We not only secure client websites, we harden the whole server with any kind of panels installed cPanel, Plesk, Direct Admin, etc which makes the hacker difficult to break in. We appreciate the value for all the hard works done at your website so, it's important to take the time to protect it with these basic protection tips.
Install security application for your CMS
Always make sure transaction is done over private SSL for any e-commerce site.
Keep your CMS and installed plugins are up-to-date.
Block PHP execution in untrusted folders.
Keep stronger passwords for control panel, emails, ftp users, databases and store them securely. Change those passwords frequently.
Protect the files and folders access via htaccess
Analyse awstats log and block the unwanted traffic to your website.
Configure any CDN like Cloudflare, Akamai.
"Do you face any trouble in securing your website, contact AssistanZ team for any assistance."
Let's further discuss about the common website security issues and how we can fix it. Wide-ranging website security includes involves a complete set of tools to protect against malware infections, data breaches and service disruption. It protects server, network and email system. This includes technologies like Web Application Firewall (WAF) and also includes proactive vulnerability scanning in the server.
One single click on wrong email leads to malware injection or plugin vulnerability leads to hack a website. To assist with that awareness, consider the list below of the top five most common web security problems faced by businesses, and how to fix them.
Code Injection
Hackers are able to exploit vulnerabilities in applications to insert malicious code. Often the vulnerability is found in a text input field for users, such as for a username, where an SQL statement is entered, which runs on the database, in what is known as an SQL Injection attack. Other kinds of code injection attacks include shell injection, operating system command attacks, script injection, and dynamic evaluation attacks.
This type of attack lead to steal credentials, modify data and even loss the server control. Our admins are well versed in handling these type of attacks, SQL injection will be avoided by applying SQL LIMIT function to reduce the damage.
Data Hijack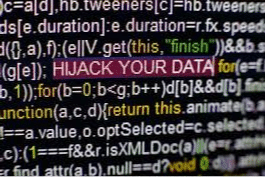 Data breach/hijack is often caused by compromised credentials of an email address or a website account, and the other common causes include software misconfiguration, lost hardware or malware infection.
Data hijack can be prevented by providing good practices to the server admins. Website traffic and transactions can be protected with encrypted SSL. Permission for files and folders should be carefully set for each users in the server.
"Do you face any trouble in securing your website, contact AssistanZ team for any assistance."
Malware Infection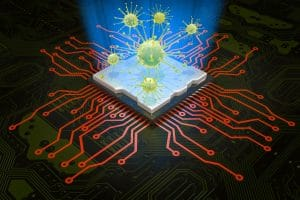 Most of them knew very common method to spread the malware over internet is through email spam because malware comes from so many sources and many tools needed to prevent it. Proactive email scanning and filtering system is needed in all servers to mitigate it.
When a device is infected with malware, all the files including hidden sources should be checked manually and should remove all infected files before they replicate. This is practically not possible by hand, so requires an automated scanning tool, Imunify360, Maldet Scanner, Rootkit hunter (rkhunter).
Distributed Denial of Service (DDoS) Attack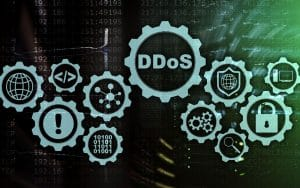 Distributed Denial of Service (DDoS) attack requires group of computers coupled together by a hacker to target a server with heavy traffic. If the server is under DDoS attack, all services will be down and it will affect the server owner business a lot. Also, it will bring the business owner in under heavy pressure. In order to avoid this attack, can have Web Application Firewall (WAF) installed in the server or can use any CDN based firewall which can identify and filter malicious traffic.
"Do you face any trouble in securing your website, contact AssistanZ team for any assistance."
Here let us discuss briefly about SSL, which plays an important role when it comes to website security because that needs to be discussed separately. Secured Socket Layer (SSL) is a certificate generated specifically for a domain name which protects sensitive information in a website that travels over the Internet.
SSL Encrypts Sensitive Information
SSL Provides Identification & Authentication
SSL Improves Customer Trust
SSL Encrypts Sensitive Information
Main function of the SSL is to protect server-client communication. Once the SSL is installed to a website, all communication will be encrypted with the help of key files. That's the reason the SSL is MUST for all e-commerce websites since they deal with credit card details, IDs, password etc.
SSL Provides Identification & Authentication
Next to encryption, SSL provides identification and authentication which means end user will have an assurance that they are sending information to the right server.  During SSL installation, certificate providers will validate the domains in which SSL going to be installed. Once the validation process is proved then the domain becomes trustworthy.
SSL Improves Customer Trust
Apart from encryption and authentication, SSL certificates are vital from customer trust point of view. There are SSL like EV SSL, when this type is installed, customers can even the details of Organization. This means that customer will trust that website more when they see these green colour texts and will definitely do some transactions from that website.