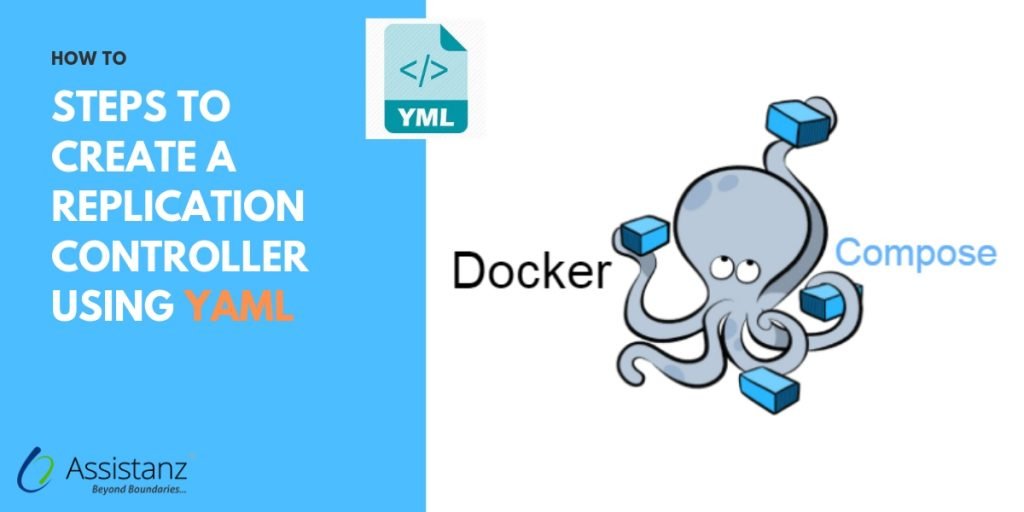 In this blog, We will show you the Steps to create a Replication Controller using YAML in Kubernetes Environment.
REQUIREMENTS
2 Node Cluster ( 1 Master VM with 2 Nodes)
Kubernetes Components
INFRASTRUCTURE OVERVIEW
REPLICATION CONTROLLER CREATION
Log in to the kubernetes master server through putty.

Create a YAML file using the default editor.

Add the below coding and save it.
apiVersion: v1
kind: ReplicationController
metadata:
name: rep-pod
spec:
replicas: 4
selector:
app: web
env: test
template:
metadata:
labels:
app: web
env: test
spec:
containers:
- name: rep-cont
image: nginx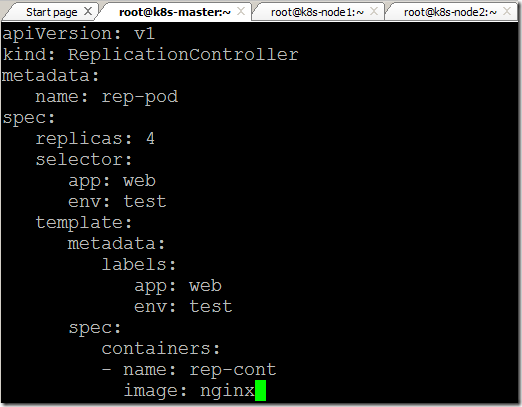 Execute the below command to create a replication controller using YAML file.
Syntax: kubectl apply -f <filename with extension>
Example: kubectl apply -f rc.yml

Command executed successfully.

All the PODs will be in creating status.

After few seconds, all the PODs are in running status.

VERIFYING REPLICATION CONTROLLER
Use the below command to view the list of replication controllers.
kubectl get rc

Note: rc is the short-hand of replication controller
Describe command will use to view the detailed information about the replication controller.
Syntax: kubectl describe rc <replication controller name>
Example: kubectl describe rc rep-pod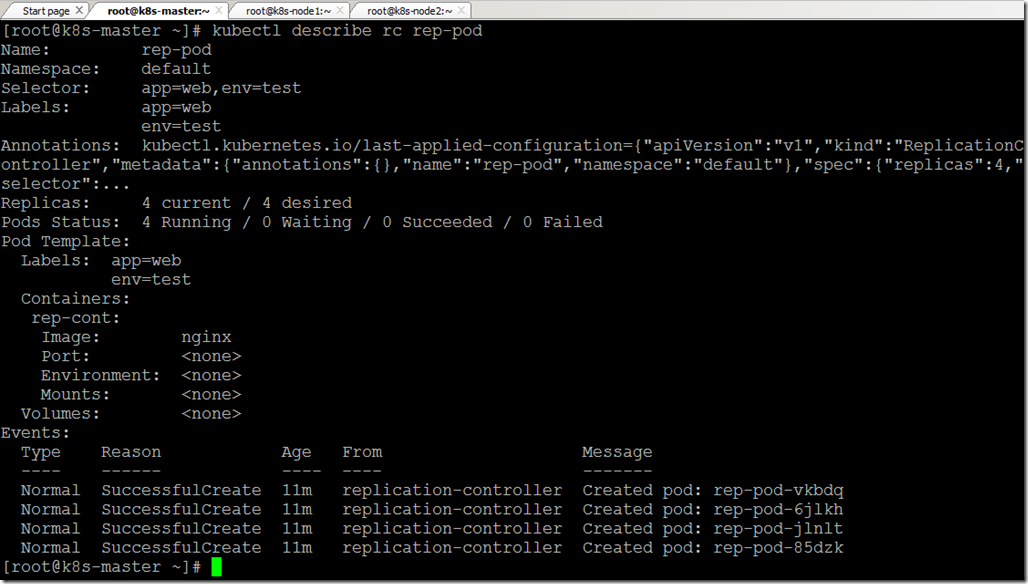 DELETING THE REPLICATION POD
Currently, there are four POD's available in our demo replication controller.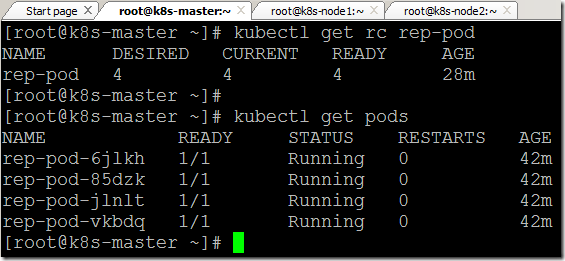 Let's delete a POD and see how kubernetes reacts.

Kubernetes will start creating a new POD automatically. Kubernetes will keep on checking the desired state. When the desired state fails, kubernetes takes own action to restore the state.

After few seconds, the new POD is in running status and replaced the old one.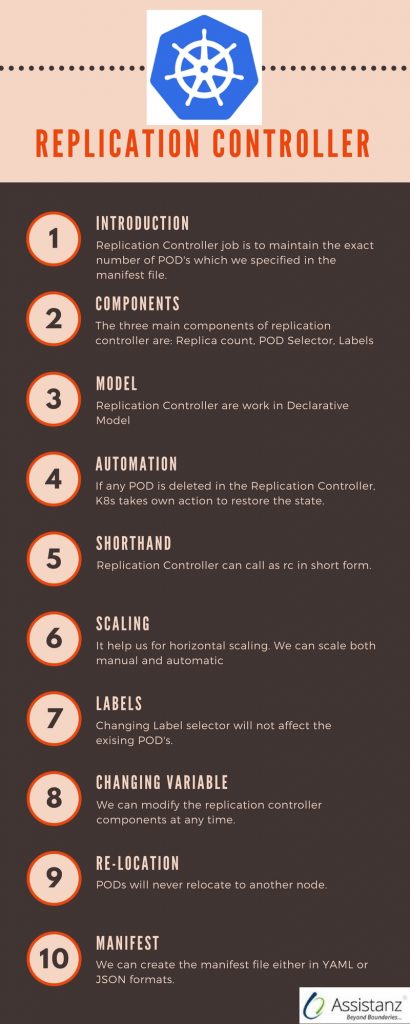 EXTERNAL LINKS
https://kubernetes.io/docs/concepts/workloads/controllers/replicationcontroller/
VIDEO
Thanks for reading this blog. We hope it was useful for you learn about creating a replication controller using YAML file in the kubernetes environment.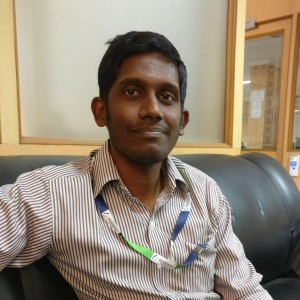 Loges