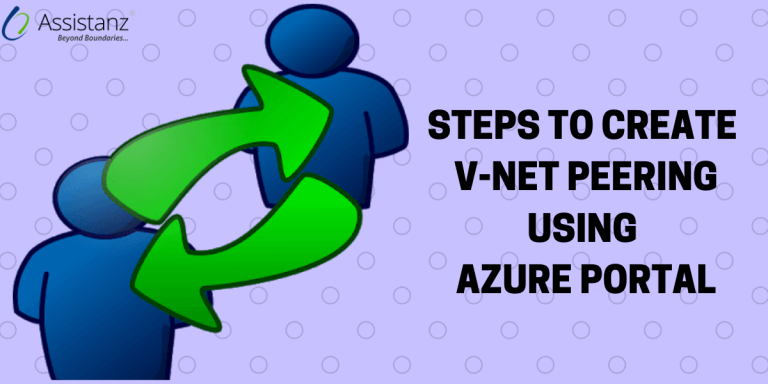 Steps to create V-NET Peering using Azure Portal
In this blog, we will show you the Steps to create V-NET peering using Azure Portal.
REQUIREMENTS
Azure Subscription
Azure VMs & Virtual Networks
ENVIRONMENT OVERVIEW
We have created two virtual networks named Virtual-Net-one and Virtual-Net-two for this demo.

Also, we set the address space range as 10.0.0.0/16 for Virtual-Net-one and 192.168.0.0/16 for Virtual-Net-two.


The subnet range for Virtual-Net-one is 10.0.0.0/24 and the Virtual-Net-two range is 192.168.8.0/24.


Also, we have configured a jump server to access the VM's under these networks.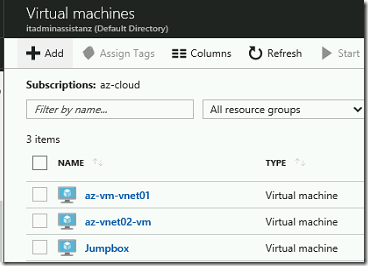 THINGS TO KEEP IN MIND
VNETs are isolation boundaries and there is no default routing is available between two virtual networks. We need to override this problem.
We can create a VNET-VNET VPN between two virtual networks.
Another way to link VNETs are through VNET Peering. It is easy to configure without VPN Gateway.
Make sure that your IP address ranges do not conflict with other virtual networks.
VNETs should be in the same Azure region.
This option is less secure compared to the VPN connection.
CONFIGURING V-NET PEERING
Open the Virtual-Net-one network and select peerings link.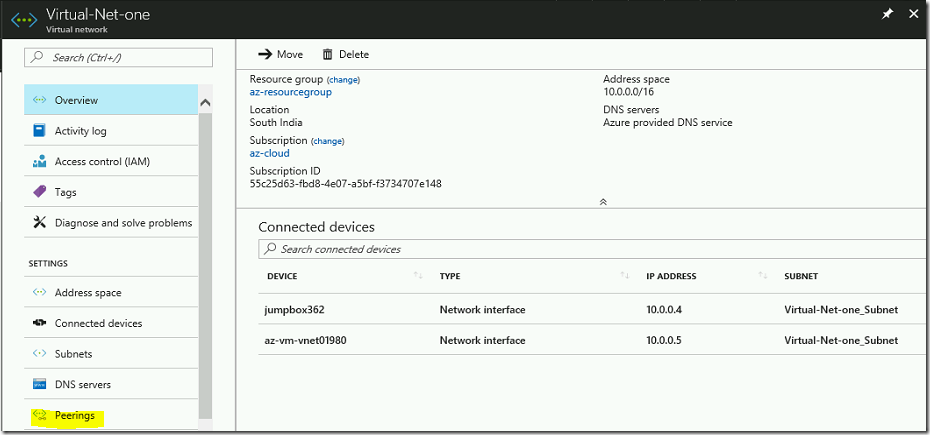 Provide a name, Resource Manager, Subscription, and Virtual Network details. Then click OK.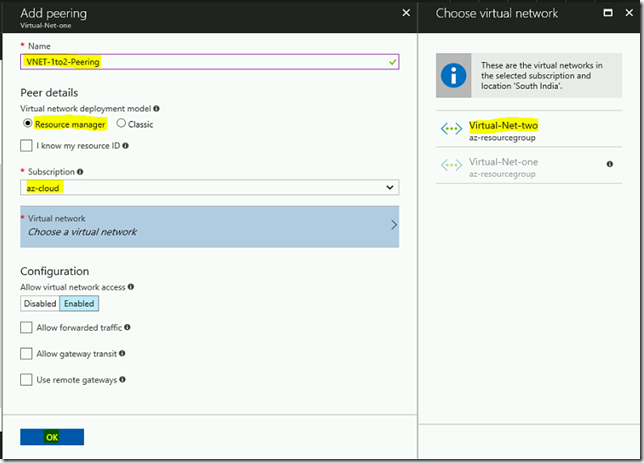 New peering is available on the list.

We need to follow the same above steps for Virtual-Net-two network.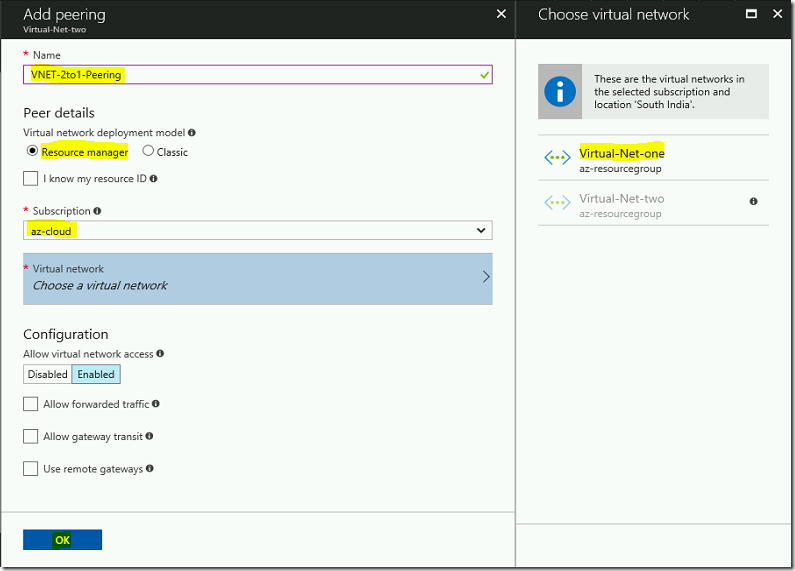 The new peering will be created and peering status is set as connected.

VERIFICATION
Login to the jump server named jumpbox and try to ping the az-vnet02-vm IP 192.168.8.4.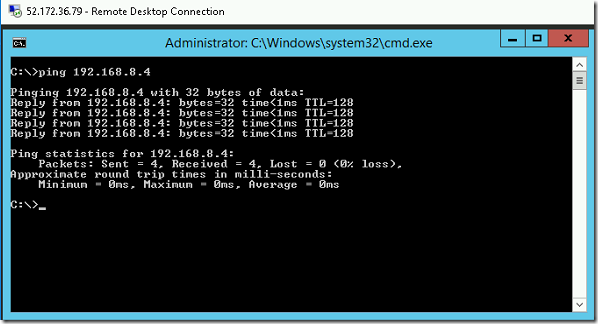 Also, we are able to access the test website which was hosted on az-vnet02-vm.

VIDEO
Thanks for reading this blog. We hope it was useful for you to learn about Azure VNET peering.