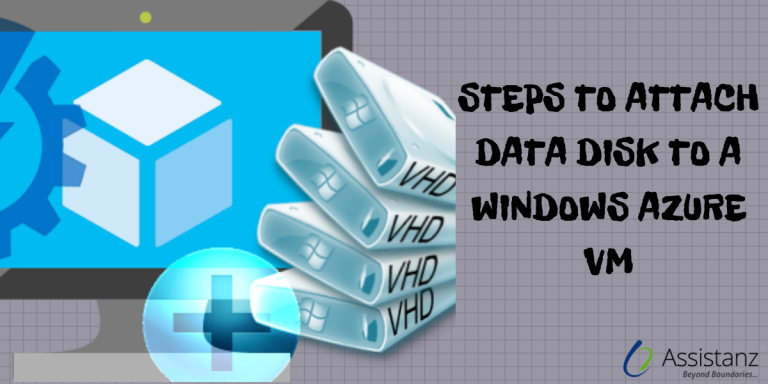 Steps to attach a data disk to a Windows Azure VM
In this blog, we will show you the steps to attach a data disk to a Windows Azure VM through the Azure portal.
REQUIREMENTS
Microsoft Azure Subscription.
Windows VM
ATTACHING DATA DISK
We have already created a new VM named az-vm-01 with windows 2012 R2 version. Click on the virtual machines link from the service list.
From the VM List, Click on the vm named az-vm-01.
Now click on the Add data disk option.
For this demo, we named the new disk as az-vm-01-datadisk. Source type as New (empty disk). Account type as standard (HDD). Size as 1 GB.
To select the existing storage, click on the browse button.
We have already created a separate container to store VHD files. Select the VHD container and click on Select button.
To confirm the change, Click OK.
To attach the data disk, Click on Save option.
After few seconds the data disk was attached to the VM.
CONFIGURING THE DATA DISK
Log in to the Azure VM az-vm-01 through RDP. You can find VM IP from the VM overview page.
Once you logged into the VM, right-click on the start menu and select disk management.
It prompts us to Initialize Disk, select the disk and click OK.
To create a new volume, right-click on the disk 2 and select New simple volume.
It opens a new wizard screen, From the welcome screen click Next.
Specify the Volume size and click Next.
Assign a drive letter and click Next.
Specify a name for this drive, Filesystem type, and select the quick format option. Then click Next.
Verify the settings and click Finish.
The new disk is online now.
VERIFICATION
Click on start menu and select MY PC.
You can able to see the newly attached data disk as F: drive.
VIDEO